We're More Than Carpenters
A Different Approach To Furniture Design
WoodFix is a design and fabrication studio where we help from concept to installation. Bridging the gap between designer and fabricator, we couple design with technical knowledge and state of the art CNC milling to delivery high quality products with efficiency and accuracy. 
+65 9238 8722 / hello@woodfix.sg
WoodFix Pte Ltd, 48 Toh Guan Road East, #04-139, Singapore 608586
precision machining & expert carpentry
Our manufacturing facilities are home to cutting edge CNC machines for precision engineering, expertly overseen and assembled by our team of skilled carpenters.
contract manufacturing
We provide a full range of services to companies when they need the extra capabilities or cannot meet deadlines on their own. We also work with existing partners to bring Singapore clients the best in foreign furniture design.
Design & Build
Catering for offices, retail and residential spaces our team of designers and carpenters craft the best spatial experience for you, your staff and your customers.
independent art pieces
Our independent art pieces have ranged in size from a small display plinth out of locally sourced solid wood to large scale artistic facades with acoustic dampening properties. Whatever you have in mind talk to our team to realise your dream.
bespoke furniture
For a piece that is truly unique work with our team of experienced designers. Tailored to your needs or fitting precisely in that awkward space a bespoke piece of furniture will not only satisfy your needs but also create a beautiful focal point for your entire scheme.
Product ranges
Does your project go beyond just wood? Have no fear, we work with trusted external parties to source anything beyond our favourite material. Need metal legs, a glass table top or acoustic treatments? No problem, just speak to our team.
OpenDesk —
The Working Capitol, National University of Singapore (NUS) & Diageo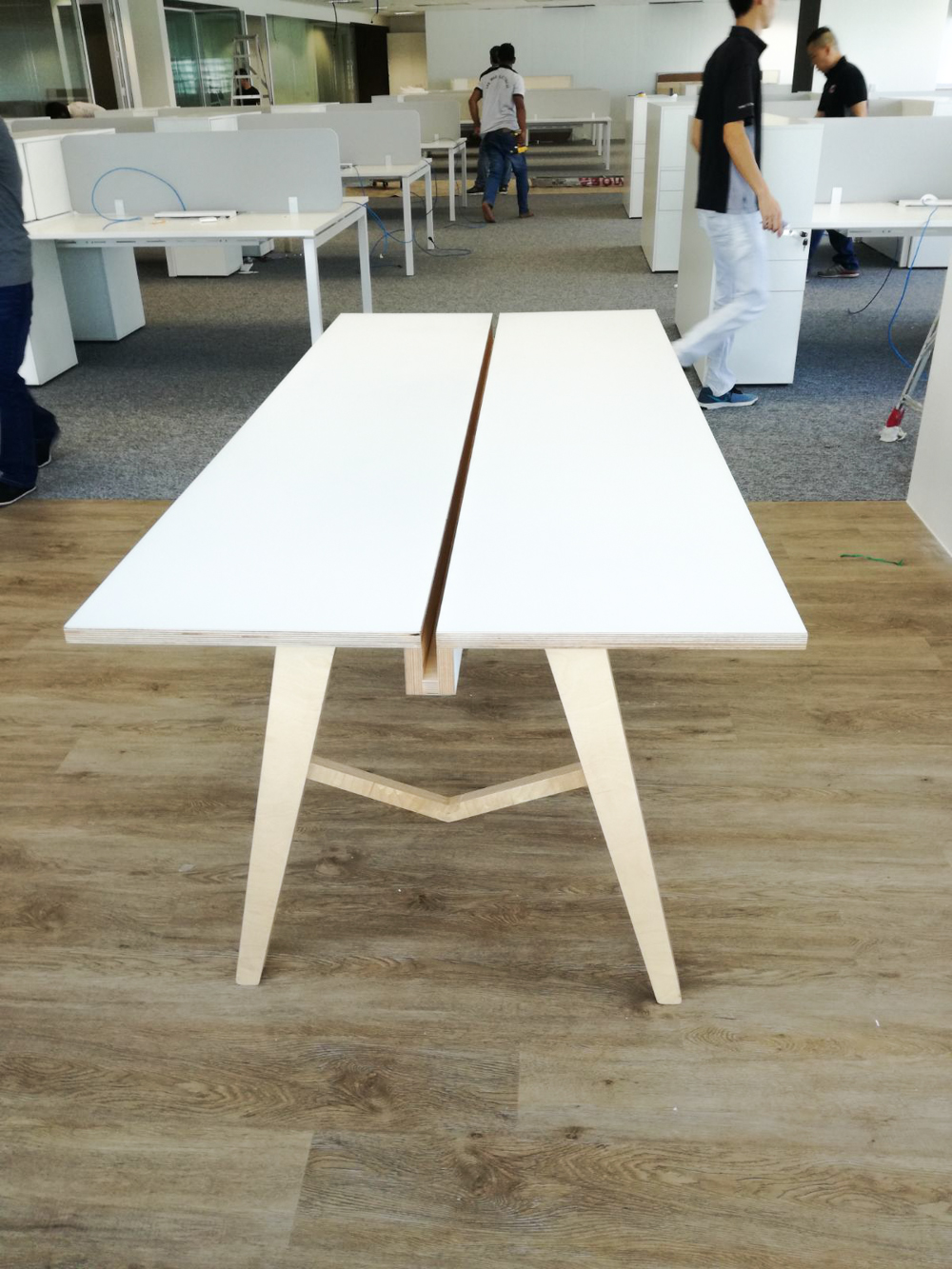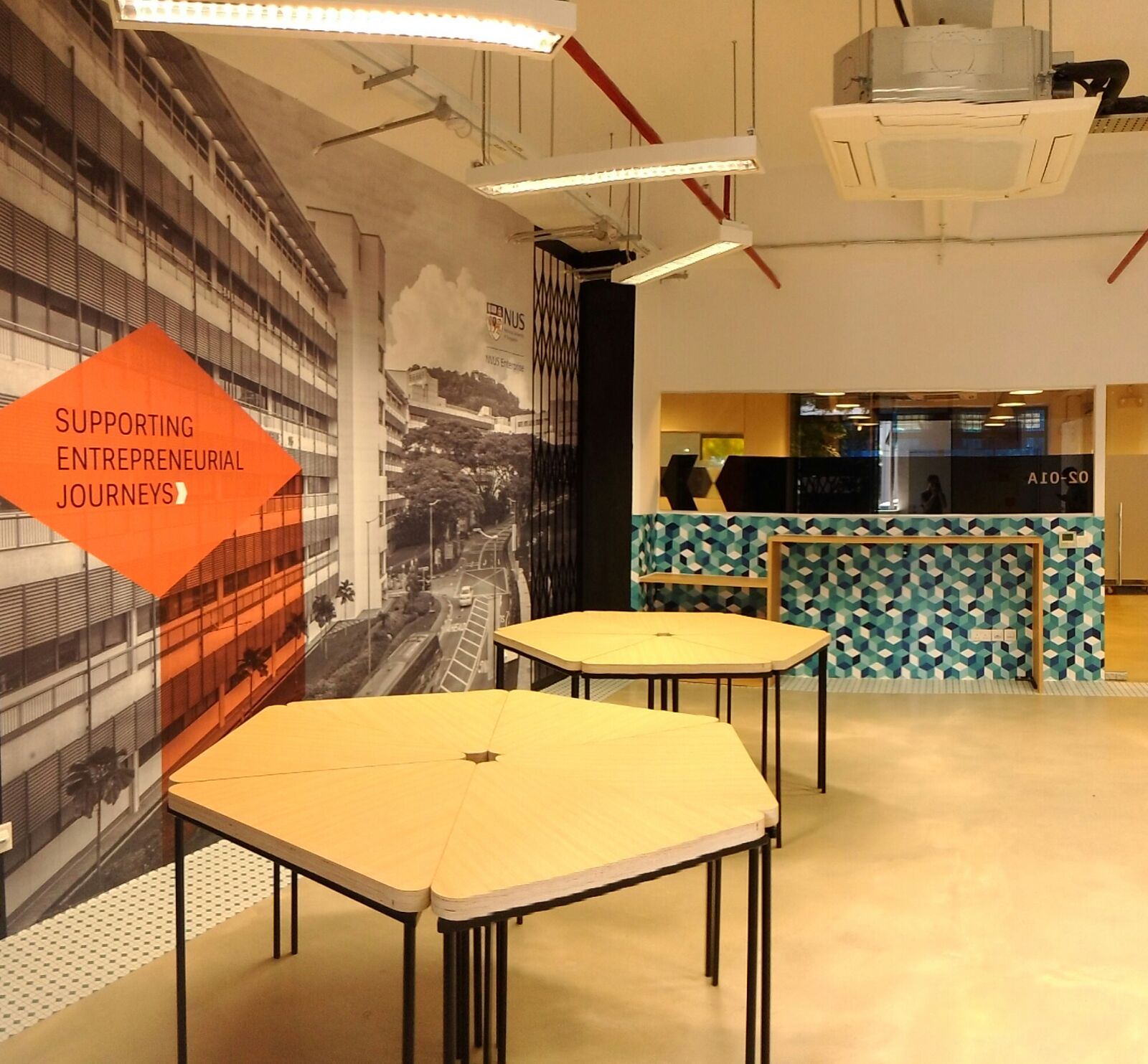 Wall Installation —
Corner Stone Church & River Life Church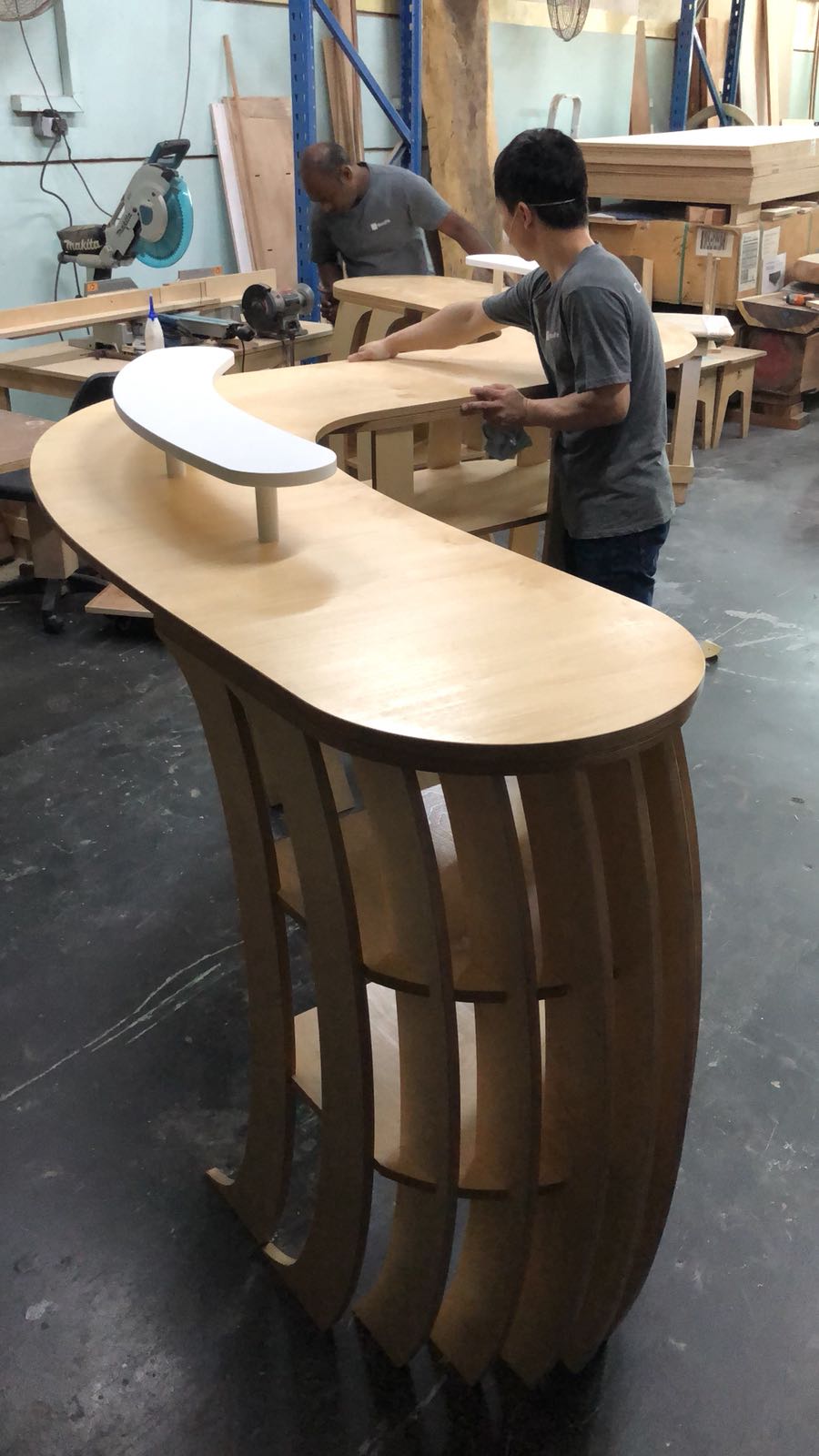 Use the form below to contact us regarding any enquiry. Please be as detailed as possible. Include your intention of the project and any deadlines if known. To help us best service your enquiry, we recommend that you first describe the project you're having before telling us what you want to achieve. You may also email or call us to make an appointment.